What is Basal Cell Carcinoma?
Basal cell carcinoma, or BCC, is the most common form of skin cancer. Your skin has a layer of basal cells which line the deepest layer of the epidermis. For different reasons those basal cells can mutate, leading to unchecked growth which manifests as basal cell skin cancer. Given enough time, these lesions may start looking like shiny translucent bumps, pink growths, red patches, open bleeding sores, or even scars. Their appearance can be traced back to risk factors such as overexposure to the sun, tanning beds, and fair skin. More than four million people a year are diagnosed with basal cell carcinomas. At Skin Cancer Consultants of Dallas, TX, under the guidance of dual-trained Mohs surgeon and procedural dermatologist Dr. Thornwell Parker, we are equipped to handle the thorough treatment of your BCC.
Basal Cell Carcinoma Reviews
"Great experience. Dr Parker and staff made me feel at ease when getting four skin cancers removed off my face. Scars barely visible. So thankful my Dermatologist recommended Dr. Parker. Highly recommend."
- D. . /
Wellness /
Feb 17, 2016
"I was diagnosed with a Basal Cell Carcinoma on my shoulder and found Dr. Parker via his website. He was very thorough in answering all my concerns and questions, making me feel comfortable about the Mohs procedure. The results were better then I could have ever expected. The scar isn't even noticeable and people would never guess I ever had the Mohs procedure done!! Between Dr. Parker, the nurses and the delightful front staff, I felt very welcomed and treated just life family!"
- A. /
Wellness /
Oct 24, 2018
"Dr Parker and the entire staff at Skin Cancer Consultants offer outstanding care. They are bright, personable, and professional. Dr Parker is a gifted surgeon. Highest marks for this office."
- J.R. /
Google /
Jun 01, 2021
"Dr. Parker is an excellent surgeon. After being disappointed with the scar left by another PS removing a skin cancer on my husband's arm, I didn't want to let him remove a skin cancer on my arm. Dr. Parker was reccomended by a friend and his work is exceptional! His staff is great and the office is pleasant; we couldn't ask for more!"
- S.B. /
Google /
Jun 28, 2021
"Dr Parker and his staff are amazing. Not only did he answer every question and concern I had, he listened and is was very down-to-earth. He is also helping me with locations where the cancer removal has disfigured my face. Skin cancer can be a little scary, but Dr Parker makes you feel very supported. The clinic is super clean, the staff is super nice and I would recommend him HIGHLY. A++"
- M.H. /
Healthgrades /
Sep 24, 2021
Previous
Next
Basal cell carcinoma can be difficult to spot at first as it can be mistaken for other noncancerous skin issues such as eczema, psoriasis, moles, and sebaceous hyperplasia. It is important to rely on a skin cancer specialist, like Dr. Parker at Skin Cancer Consultants to diagnosis BCC with certainty. If you begin noticing changes to a localized area of your skin, don't delay in having it looked at as soon as possible. Early BCC often mimics a pimple, but pimples should resolve within 2 to 3 weeks. If you have a bump or pimple that persists longer than 3 to 4 weeks consider skin cancer and get checked. BCCs are rarely fatal, but poor outcomes can be avoided with quick action and effective treatment. If undiagnosed, BCCs can more commonly lead to disfigurements on some occasions lead nerve and muscle injuries due to the large area of tissue which may need to be excised.
The sun is the main culprit when it comes to identifying the major cause of basal cell carcinoma. It is a common misperception that only recent sunburns cause BCCs, which can certainly be a contributing factor. However, it is possible that all skin cancers, including BCCs, are the result of exposure to the sun over your entire lifetime. Therefore, they usually occur on those areas of your body that are most exposed to the sun, such as your face, ears, neck, scalp, shoulders, and back. Additional causes are open sores that won't heal, chronic inflammatory skin conditions, and complications from radiation, burns, scars, vaccinations, or tattoos. There are also rare genetic conditions that may contribute to skin cancer growth. Anyone can be at risk, but those with fair skin, blonde/red hair colors, and blue/green/grey eyes tend to have more issues.
There are many different treatment solutions for basal cell carcinomas, depending on how extensive it is and the condition of the patient. Curettage and electrodesiccation is one treatment for small lesions where the growth is cauterized (burned) and scraped off with a curette. Cryosurgery (freezing), radiation, photodynamic therapy, laser surgery, and topical chemotherapy are other possibilities. Each of the previously mentioned treatments have advantages and disadvantages. Our preferred method for treatment of most skin cancers is surgical removal under local anesthesia. Cutting a skin cancer out gives the best cure rate and also allows for the edges to be checked under a microscope to ensure complete removal. Mohs surgery is our first choice for most skin cancers on the face, cosmetically sensitive areas, and for more aggressive cancers. This layer by layer method of removal maximizes preservation normal healthy tissue surrounding the cancer, but also ensures the highest cure rates, approximately 99% for most basal cell cancers. After removal, we often recommend stitches, skin grafts or skin flaps to provide the quickest and most cosmetically appealing outcome. For smaller, simpler skin cancers on the body and limbs we usually recommend traditional excisional surgery where the whole growth is removed and stitched at once.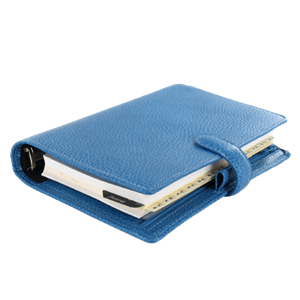 Those who have dealt with basal cell carcinoma in the past have a higher risk of developing more in the future. Receiving regular screening examinations is imperative for prevention — not only for the previous site but for your entire body. To reduce your risk of developing BCC, reduce your sun exposure, especially between the hours of 10am – 4pm. While in the sun, utilize sun-blocking clothing, sunhats, sunglasses, and a sunscreen of at least 30 SPF. Last but not least, if you feel that you are at increased risk of developing basal cell carcinoma, schedule an examination with Skin Cancer Consultants as soon as possible.
Related Procedures