What is Sebaceous Hyperplasia?
Sebaceous hyperplasia is another common and harmless skin condition brought about by the sebaceous glands. It typically affects those nearing and passing middle age. The sebaceous glands are tiny holocrine glands in your skin which secrete small amounts of lubricant into your hair follicles to moisturize the skin and hair. The lesions can appear singularly or multiply and look like soft, yellow bumps on the nose, cheeks, and forehead — the areas with the greatest number of glands. Sebaceous hyperplasia can also occur in other parts of the body on infrequent occasion. Our board-certified medical professionals at Skin Cancer Consultants in Dallas, TX are standing by to help treat your sebaceous hyperplasia.
Reviews
"Great experience. Dr Parker and staff made me feel at ease when getting four skin cancers removed off my face. Scars barely visible. So thankful my Dermatologist recommended Dr. Parker. Highly recommend."
- D. . /
Wellness /
Feb 17, 2016
"Excellent care, treatment and recovery. Dr Parker is friendly and professional. As is his staff. Others spoke highly of him too. After surgery, I had skin grafts to my nose and they were hardly noticible and not painful. He is a geniuses at fixing things. Be patient with him as he has so many needing his help."
- M.J. /
Google /
Apr 09, 2017
"dr parker is the best!"
- P.M. /
Google /
Jun 22, 2023
"Amazing "
- M. /
Healthgrades /
Sep 06, 2022
"Dr Parker and his staff are amazing. Not only did he answer every question and concern I had, he listened and is was very down-to-earth. He is also helping me with locations where the cancer removal has disfigured my face. Skin cancer can be a little scary, but Dr Parker makes you feel very supported. The clinic is super clean, the staff is super nice and I would recommend him HIGHLY. A++"
- M.H. /
Healthgrades /
Sep 24, 2021
Previous
Next
Due to their appearance, it is common for people to mistake sebaceous hyperplasia for basal cell carcinoma. Upon noticing a change on any part of your skin, do not attempt to diagnose it yourself. Call Skin Cancer Consultants and make an appointment for a visit with Dr. Thornwell Parker III, our procedural dermatologist, so that he can personally examine you. If it is sebaceous hyperplasia, he will suggest the removal of the lesions with a variety of techniques such as topical chemical treatments, cauterization, electrodesiccation, curettage, laser surgery, cryosurgery, etc. However, while scarring can be minimal, removal of sebaceous hyperplasia can leave a depressed scar and does not always prevent recurrence.
Cauterization is a quick and easy treatment that proves very effective for the reduction of sebaceous hyperplasia. This treatment causes the lesions to temporarily scab, and then flake off. No over-the-counter medications, acne treatments, and no amount of scrubbing will remove the rimmed bumps that occur with sebaceous hyperplasia. In fact, trying to overzealously scrub them off can damage the skin and lead to dryness, irritation, bleeding, and infection. It is important to remember that this a cosmetic condition and no cause for alarm. As with most other dermatological issues, sun damage is linked to sebaceous hyperplasia and is not reversible. Arrange for a visit with Skin Cancer Consultants to talk about a program for sebaceous hyperplasia management moving forward.
In addition to sun exposure, many specialists agree that genetic predisposition also comes into play when determining who is afflicted with sebaceous hyperplasia. A weak immune system may also contribute to having the condition, as can basic acne. Furthermore, hormone levels can be a factor, as well as taking the medication Cyclosporin A. Some post-transplant patients also find themselves dealing with this skin condition. If you find yourself in one of the last two categories, talk to the Skin Cancer Consultants team to learn more about what you can do to prevent or treat sebaceous hyperplasia while you are still in recovery and on medication. The main thing to keep in mind is not what has caused it, but how to best manage it.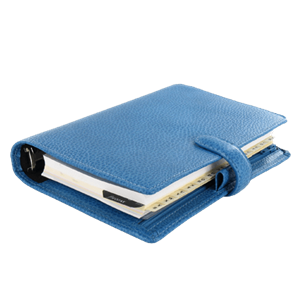 Sebaceous hyperplasia does not cause serious complications, but if the lesions become irritated, pain and bleeding with ulceration may result. Should this happen, infection is a likely result and it is imperative to seek medical attention as soon as possible. However, most of the lesions will appear and disappear at random. They may also change color and be more noticeable on some days than others. It is always important to keep track of the lesions. Some people take pictures to better track how the condition is morphing from day to day or week to week. This can also help to keep track of which treatments are working better compared to others. To begin a sebaceous hyperplasia management program, contact our office to set up a consultation today.
Related Procedures