What is Surgical Excision?
Sometimes cancerous lesions are best removed by surgical excision, particularly small skin cancers on the arms, legs and trunk. Although this common method for dealing with skin cancer has a slightly higher rate of recurrence than Mohs surgery, it is generally a quicker and easier procedure for small cancers in less cosmetically or functionally important areas. It entails the surgical removal of the cancer, plus an extra amount of normal appearing skin surrounding it (called the margin). While the general purpose of the procedure is removing the cancer or lesion, the process can also be used to biopsy areas which look suspicious. At Skin Cancer Consultants in Dallas, TX, our extensively skilled team led by board-certified plastic surgeon, Dr. Thornwell Parker, well assess your situation and determine if excision is the best method for your skin cancer removal.
Surgical Excision Reviews
"Dr. Parker removed a basal cell carcinoma from my left ear seven years ago with excellent results. He also repaired some damage from an earlier surgery in the same general area, while he was at it. The office and surgical facilities were very well maintained. Staff was most helpful."
- Anonymous /
Healthgrades /
Sep 19, 2018
"Dr Parker and the entire staff at Skin Cancer Consultants offer outstanding care. They are bright, personable, and professional. Dr Parker is a gifted surgeon. Highest marks for this office."
- J.R. /
Google /
Jun 01, 2021
"Dr. Parker is an excellent surgeon. After being disappointed with the scar left by another PS removing a skin cancer on my husband's arm, I didn't want to let him remove a skin cancer on my arm. Dr. Parker was reccomended by a friend and his work is exceptional! His staff is great and the office is pleasant; we couldn't ask for more!"
- S.B. /
Google /
Jun 28, 2021
"Dr Parker and his staff are amazing. Not only did he answer every question and concern I had, he listened and is was very down-to-earth. He is also helping me with locations where the cancer removal has disfigured my face. Skin cancer can be a little scary, but Dr Parker makes you feel very supported. The clinic is super clean, the staff is super nice and I would recommend him HIGHLY. A++"
- M.H. /
Healthgrades /
Sep 24, 2021
Previous
Next
Essentially, excision is a way of describing how a scalpel is utilized to cut out the entire lesion. It is frequently used for various abnormalities such as cysts, warts, moles, and carcinomas. The resulting wound is usually closed for healing with the appropriate number of stitches or sutures. Meanwhile, the excised sample is delivered to a lab to be examined on a cellular level to confirm that all the cancerous cells have been removed. If results show that not to be the case, another excision may be necessary as soon as possible to remove the remnant cancer. Our plastic surgeons are authorities in excisional surgery and will be happy to go over any questions you may have.
Before most skin cancer excisions, patients have undergone a biopsy sampling a suspicious spot and showing cancer when examined with the microscope by the pathologist, most often indicating basal cell carcinoma, squamous cell carcinoma, or melanoma. Cysts and benign growths may also be removed with this method to prevent infections, enlargements, or even for cosmetic purposes. To begin the procedure, the area will be cleaned and numbed with typically a small amount of lidocaine in the affected area. After feeling has been neutralized, the lesion is excised and sutures will be used to close the wound. The closure is usually done in layers. The lower layer is closed with dissolving stitches to reduce strain on the outer dermis, which is closed with stitches that are removed in days or a couple weeks.
Keep pressure on the bandage for up to 48 hours and before removing it. Take care not to get the site wet. After two days, you may get it wet in a shower, but gently wash only with Cetaphil or mild soap and water. Post cleansing, coat the wound with Aquaphor ointment, available over the counter, and then re-cover the site with gauze and paper tape or a Band-aid. Our Skin Cancer Consultants staff will advise you on the use of antibiotic ointments and when to return for suture removal, usually within two weeks. To expedite the healing process, do not engage in any activities that put stress on your wound for up to six weeks.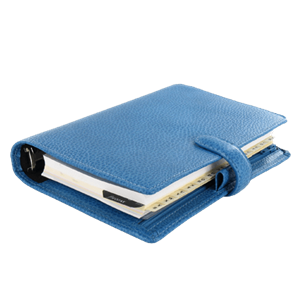 Plan Your Procedure
Average Cost

$900

-

$2,000

Recovery Time

1-2 weeks

Average Procedure Time

30-60 minutes

Post-op Follow-up

5-7 days

Procedure Recovery Location

Outpatient
Contact Us
Our skilled team of medical professionals provides industry-leading solutions and treatments for all types of skin cancers. If it is determined that an excision is an ideal treatment for your skin cancer removal, rest assured that you will be in the company of experts every step of the way — from the initial consultation to the final days of healing, patiently guiding you through each step. With complete care from Skin Cancer Consultants, you will have confidence that you are receiving some of the best care in the country. To discuss your concerns and the possibility of scheduling a consultation, give our office a call today.
Related Procedures