Mohs and Plastic Surgery for Atypical Fibroxanthoma on Scalp*
Procedure Details
This 79 year old male was referred by his dermatologist for an atypical fibroxanthoma that was found on the scalp. His biopsy was performed by his dermatologist and he was referred to Skin Cancer Consultants for Mohs surgery and Plastic Surgery. Sutures and staples were removed ten days later and follow-up was conducted six weeks after that. No other treatments were done as the patient is very happy with the results.
More
Mohs - Atypical Fibroxanthoma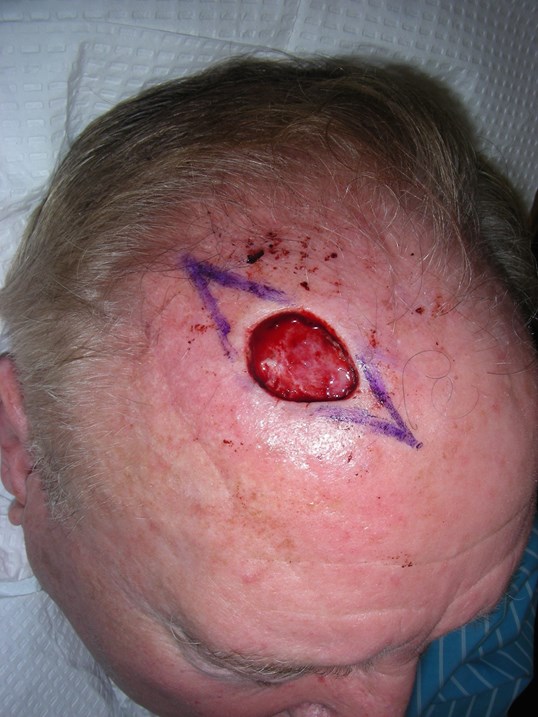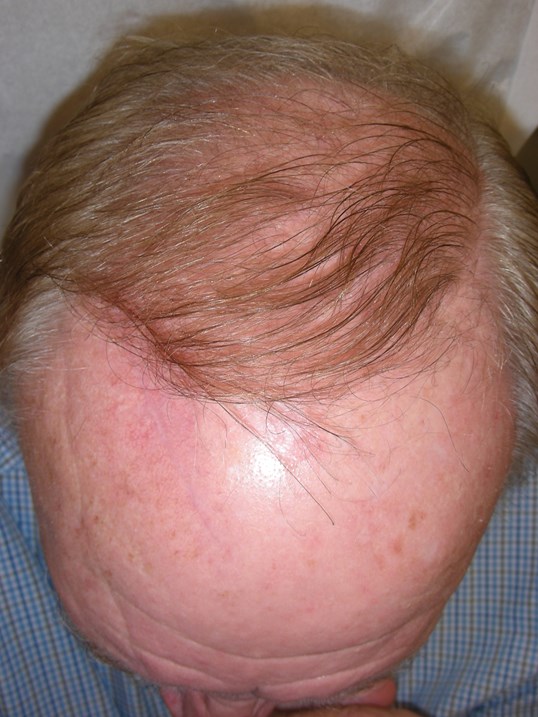 Mohs micrographic surgery was performed on a atypical fibroxanthoma or "AFX" on the forehead/scalp. Reconstruction was performed as a complex repair. The patient is very happy with the results. More
Why is the scar so long?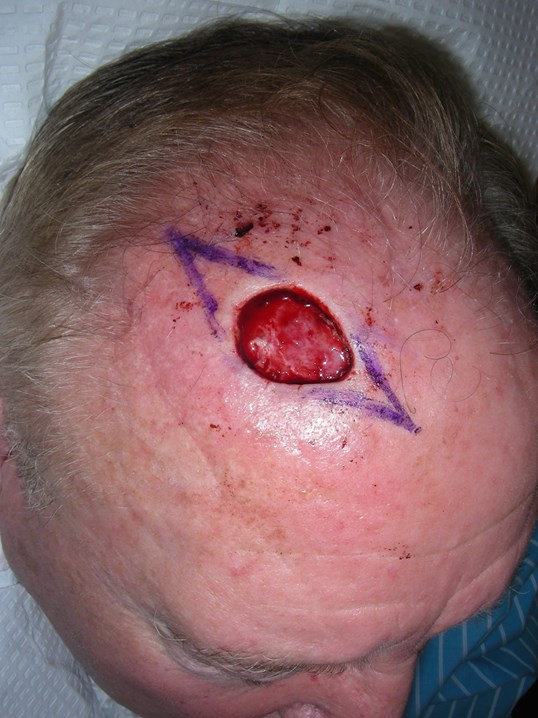 This is considered a "complex repair," a layered closure in a linear direction (straight-line scar). There are large, strong stitches deep below the surface in the "subgaleal fascia" that provide the strength of the closure. The top layer of sutures are not for strength, but help ensure fine approximation of the skin edges. The stitching and scar may seem longer than expected because a triangle was removed from each side of the hole creating an elliptical (football) shaped hole in order to prevent puckering on both ends. Lengthening and tapering the would helps to create a smooth fine scar. Failure to remove the triangles ("Burrow's triangles") almost guarantees an ugly scar with large puckers ("standing cone deformity" or "dog ear deformity") on each side. More
To learn more about atypical fibroxanthomas and what they are:
https://www.ncbi.nlm.nih.gov/pmc/articles/PMC3161641/
Location